"Ellevan shows you how to write your own songs from Start to Finish."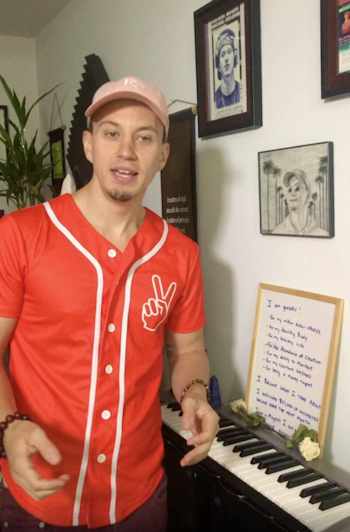 This Graphy w guide you through the song writing process to have your song idea fully manifested and ready to go into a recording session. We cover structure, arrangement, BPM, Key - all mechanics you'll need to know of to get your song figured out and much much more special tidbits that only Ellevan knows from being in the craft and industry for many years. A huge value for users to take control of their own artistic career.
Learn with Graphy:
Graphy is a cool app that is super easy to use.
> > > Click Here to Start Learning < < <
About Ellevan:
Ellevan is an internationally loved vocalist, producer and entertainer from Toronto, Canada. With a legendary freestyle performance, he thrives on creating an experience in every moment. As a studio artist, he's written with platinum status singers and content creators. A natural talent for versatility and a wide range of dynamic ability allows him to bring voices to unique melodies. He put himself to the ultimate test in 2018 by releasing 365 songs with music videos, setting a world record for content creation. He is also an involved ally to the LGTBQ community and an active contributor to urban programs that create safe spaces for expression, creativity and mindfulness.